---
Maggi Albisani
---
Last update: 4-9-12

Maggi Albisani - "Live Performance" at a major Las Vegas Showroom on Youtube: http://www.youtube.com/watch?v=tT7I8HzJOsU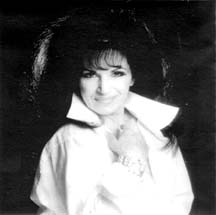 The sultry Italian singer from the Flatbush neighborhood of Brooklyn woos audience and belts out songs made popular by Connie Francis, Barbra Streisand, Sarah Vaughan and many others. Maggi Albisani does standards, pop, rock and jazz. Watching her perform, one can appreciate Albisani's need to be flexible. She schmoozes with her audience, flirts with the men — all in great fun. Perhaps Maggi's finest performances are her renditions of songs by which she shares many qualities and has the likeness and beauty of Connie Francis, the world renowned Italian-American singer.
Maggi's first ambition was to act. "My singing career started late," she said. "My background was theater." Eventually she began singing in clubs. "I liked the spontaneity. It is not as rigid as theater," she said. Maggi's theater experience includes Anything Goes, The Maids, Long Day Journey Into Night, and Who's Afraid of Virginia Wolf. She performs at many Las Vegas locations (listed below) including Cuban Bombshells (Decastro Sisters) and The Kenny Kerr Show. Plus television experience for the PBS special, "Down Memory Lane."
Maggi was featured as Artist of the Month in February 2007 by La Voce, The Voice of Las Vegas' Italian-American Community (http://www.lasvegaslavoce.com).

Albisani has made two CDs — "Just in Time" and "Someone to Watch Over Me."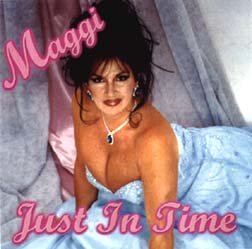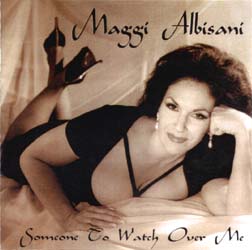 Maggi at Connie Francis concert in Las Vegas in May 2010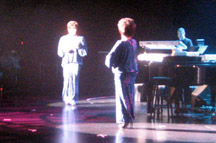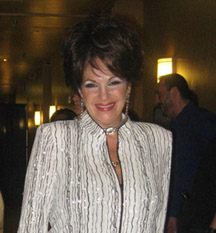 Maggi performs in opening act where she portrays Connie Francis while Tim Dunn impersonated Dionne Warwick (several people thought both were the real singers). Show was at Las Vegas Hilton on May 21, 22, 23.
Other recent photos:
Maggie frequently performs in Las Vegas. Her schedule is below: Editors Note: Maggi's schedule is subject to change, please verify the events:
For bookings and purchasing CDs, contact Maggi Albisani at margaretalbisani@yahoo.com
Frediani's


Happenings (Sunset and Green Valley Pkwy)

Cabaret interview with Maggi by Talkin' Broadway at http://www.talkinbroadway.com/cabaret/albisani.html (includes link to Maggi performing, "Can't Help Lovin' Dat Man")
A website featuring Maggi Albisani at http://www.playtheblues.com/maggi.html (includes a sexy picture of Maggi).
URL of this website is http://www.mfwright.com/albisani.html
Website editor, Michael Wright at mfwright @ batnet.com