The Gina Edwards Page
http://www.mfwright.com/ginaedwards.html
Created on November 26, 2003
---
This website was made to celebrate Gina Edwards, quite a remarkable lady that all of us remember so fondly. Here are a small collection of photos of Gina and her friends. Michael Wright, website editor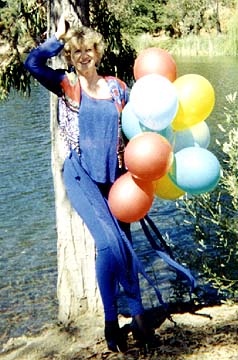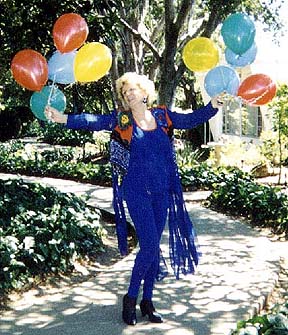 from her memorial service:

Regina Maria Edwards was born in Helsinki, Finland on September 25,1929. She grew up during a time of war in Finland and was sent to Sweden until the war was over. Later in life, she married and moved to Canada, and then to the U.S. After having her two sons, she worked in as a teacher's aid. She enjoyed raising her children, traveling around the world, and hosting many parties.

Later in life, she enjoyed dancing with all of her many special friends, often hanging out until the wee hours of the morning. Her light and zest for life shone brightly, forever making a difference to those she met.

We, her family, feel that Gina successfully completed her mission here on earth, and she peacefully entered into eternity with God on December 29, 2002 at home in Campbell. She was the beloved mother of Glenn and Bob Edwards, and loving grandmother to Jessica Clayton, Warren, Ashley, Jake and Hannah.

Thank you for gathering with us to celebrate Gina's life.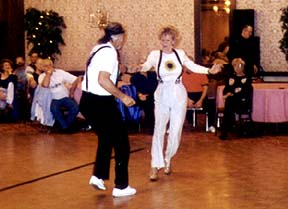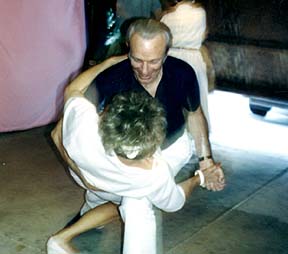 Gina in a Jack-n-Jill dance contest and taking a dip.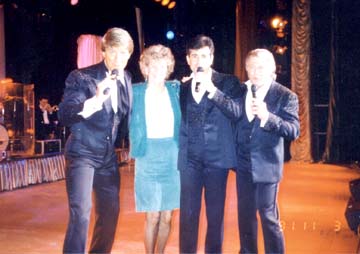 Gina doing a group dance and with The Lettermen.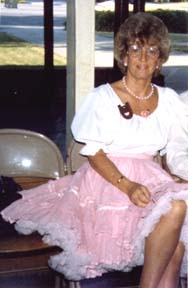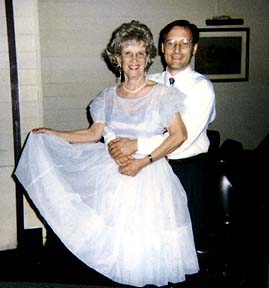 Gina in square dance dress and another pretty dress.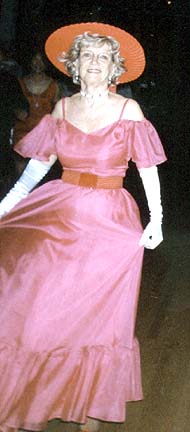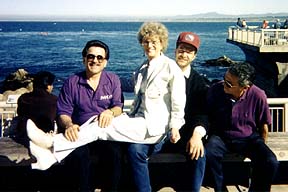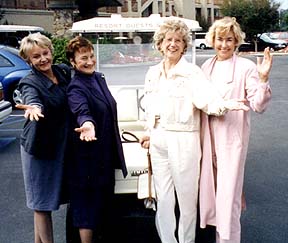 Gina enjoyed getting dressed up for Halloween parties, and also she was lots of fun for everybody. Below are some of the many parties of her with friends.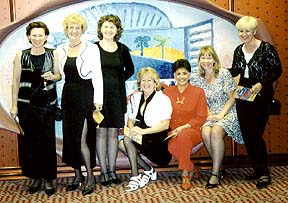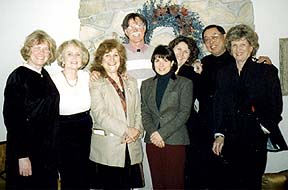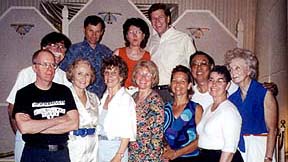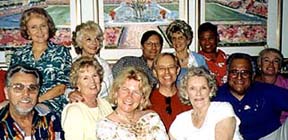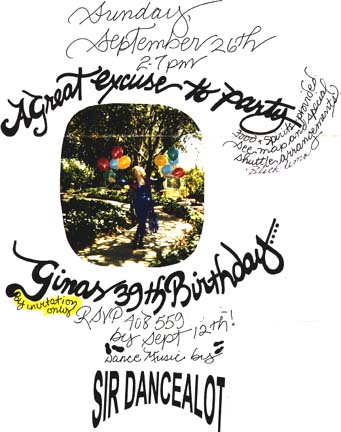 We also celebrated Gina's birthday with the DJ from Chez Louis.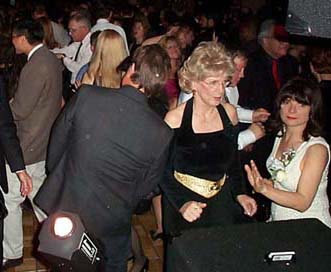 Gina at DJ Gene's party (photo by Gene Holiday of http://www.djgeneholiday.com)
---
Feedback is desired. Michael Wright,